How To Apply Eye Cream Properly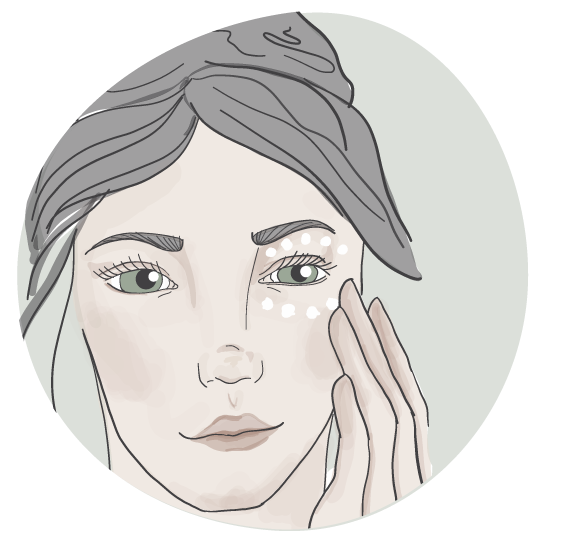 1. A little dab'll do ya. Take just a very small amount of your favorite eye cream, gel, or serum and rub it between two fingers on opposite hands to evenly even distribute the product. Too much of a good thing could end up doing more harm than good if it winds up in your eyes.
2. Easy does it. Begin gently applying the product to the outer eye area along the top of the orbital bone and working your way in towards your nose. Pat lightly, taking care not to pull on the fragile eye area. I also like to apply a little extra product where crow's feet tend to form.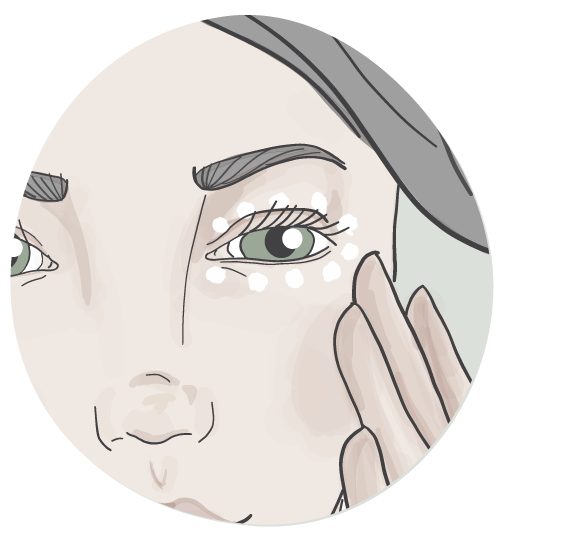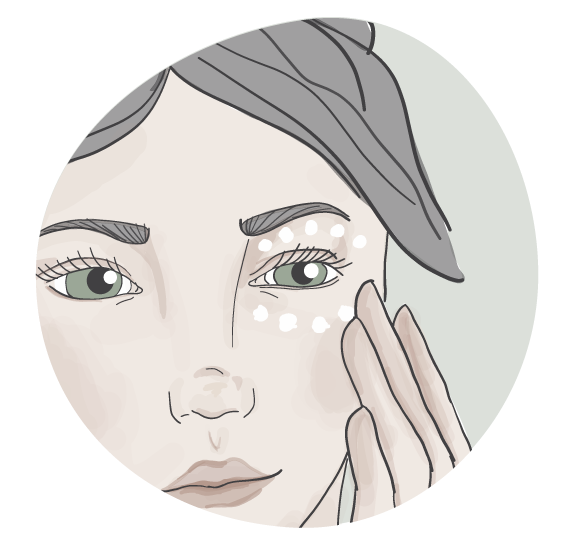 3. Too close for comfort. A common mistake that people make is applying products too close to the eye. Do not apply eye cream to your eyelids or lash line as products travel and will end up in your eyes, potentially causing irritation and puffiness. When you apply cream to the outer area of the eye only, just the right amount will find its way to where it's needed most.
So there you have it! If you're interested in eye care tips specifically for acne prone skin, I recommend that you read our blog post on this important topic here. And if you'd like one of our master estheticians to create a personalized skincare routine for you, consider giving your skin the attention it deserves by signing up for one of our online consultations from the comfort of your own home.